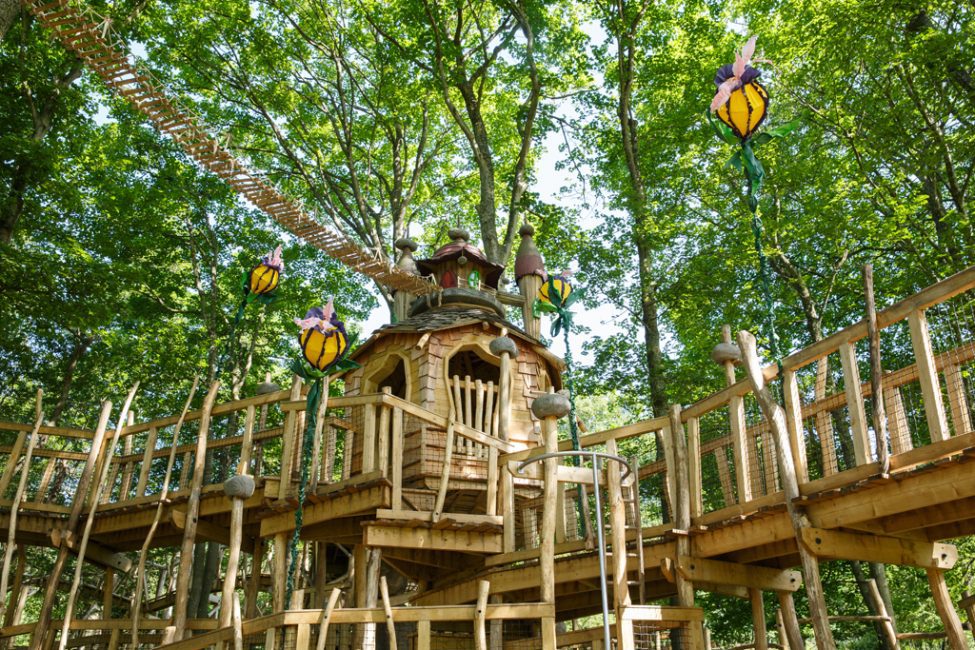 Tumblestone Hollow
Tumblestone Hollow Adventure Days
The adventure playground, and a brand-new children's book – "The Legend of Tumblestone Hollow" – which is based around magical characters that live in and around the playground – have been designed for four to twelve-year-olds and their families.
Speaking of the motivation behind the project, William Stonor explained: "The planning of Tumblestone Hollow has been nearly eighteen months in the making. However, with the onset of coronavirus, lockdowns, and the effect this has had on children, it became evident to us that outdoor spaces like this are needed more than ever.
"We decided to focus on providing families and children with something truly magical and exceptional, somewhere they would feel free to explore, discover nature and enjoy safe, outdoor play.
"When so many children and adults have had little or no access to big, open spaces or recreation, our hope is that these wonderful new areas at Stonor will give families the perfect chance to get out and about together".
Constructed from sustainably sourced chestnut, Tumblestone Hollow sits harmoniously within Stonor's glorious parkland, surrounded by the stunning Chiltern hills.
Large boulders within the playground recreate Stonor's original ancient stone circle, from which the house takes its name, giving the sense that the play area has always nestled in these woods. High level walkways, climbing nets, look-out decks and bridges, all connected by a quirky, gnarled central tower.
Inside, a spiral of steps takes adventurers from ground level to the top look-out deck, where they will have views across the whole playground and access to the connecting bridges and towers – perfect for the kids to burn off some energy while parents and grandparents rest up and watch on from the giant wooden benches surrounding the playground, enjoying an Illy coffee or wood-fired pizza and other refreshment from The Hollow Hut, a new and rustic Shepherd's hut.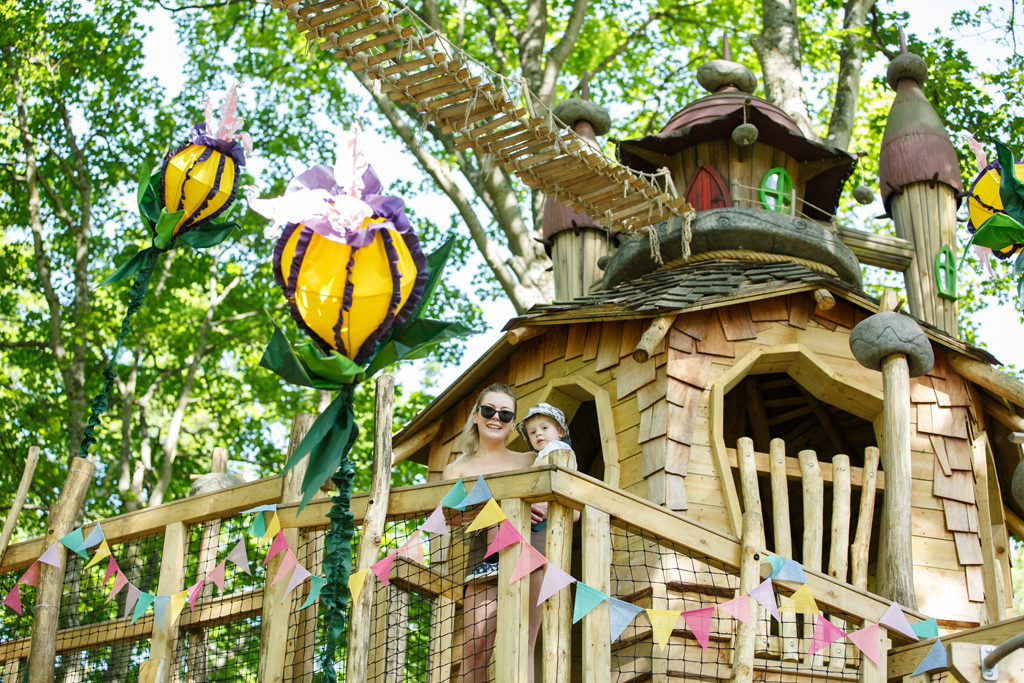 Having explored the fantastical Tumblestone Hollow playground, the magic can continue at home, when families share the stories inside "The Legend of Tumblestone Hollow". The book introduces whimsical characters who live and play in and around the playground. Aimed at two to eight-year-olds, it has been written by well-known children's author Amy Sparkes, and is a brilliantly imagined 20-page rhyming story. The story is accompanied with magical illustrations by Steve Pearce.
"There are so many wonderful stories and myths connected with this ancient site, Stonor is perfectly suited to storytelling and we are immensely pleased to be working with Amy" said Lady Ailsa Stonor.
"It brings the mysticism of Stonor to life and provides inspiration for children to create their own games and stories around our five special characters Pebble, Grit, Obsidian, Jem and Flint, who live at Tumblestone Hollow.
"We really hope it will spark children's imaginations, with characters that will stay with them as they grow up."
The Legend of Tumblestone Hollow' is available from the Visitor Centre at Stonor and costs £5.99.
Open every day from 10am to 6pm, all tickets must be pre-booked via the website, www.stonor.com which allow access to the playground for a maximum of three hours.
All social distancing measures apply and will be monitored throughout the day. Please wear a face covering when required.
Prices
Adventure Day Prices: adults (over 16) £9.00, children over 105cm £9.00, children 92cm to 105cm £7.00, children under 92cm go free.