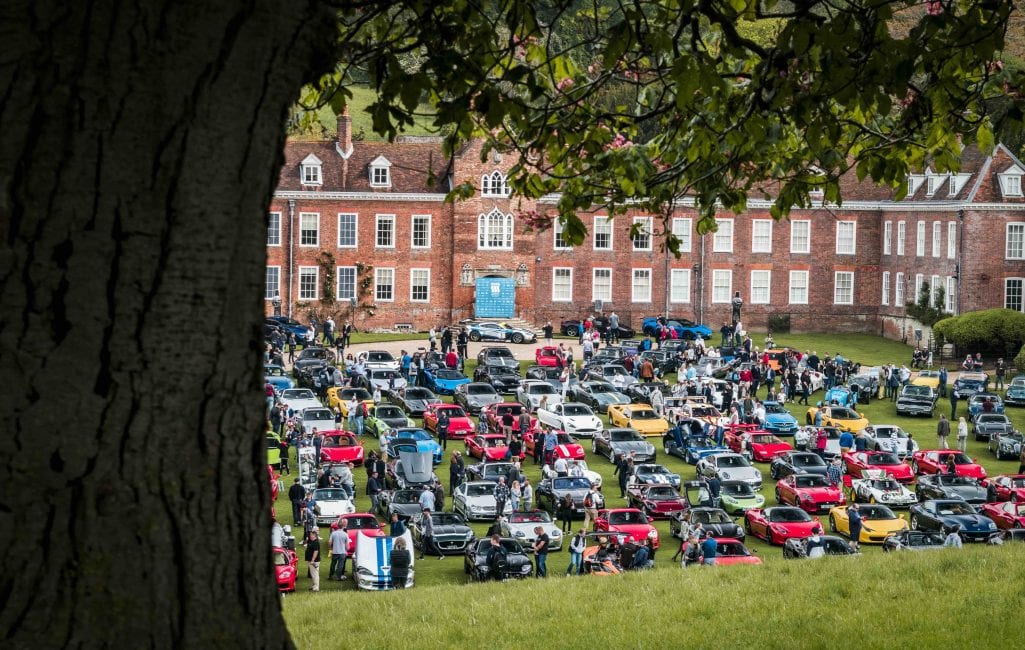 In the news
Bremont Stonor Supercar Sunday
Showcasing over 400 hypercars and supercars with everything from historic racers and classic sportscars to modern machines with muscle, the event is a fitting tribute to engineering passion, power and performance and promises to be an exhilarating day for all petrolheads.
 For the first year ever, the event will showcase a series of specially curated displays celebrating key milestones in the history and development of some of the most breath-taking iconic and desirable marques. There will be an eye-watering collection of 1930's Alfa Romeo 8C's, possibly the most extensive collection of 8C Alfas ever seen together.
Sitting alongside the Alfa's will be a breath-taking display marking three Lamborghini milestones, the 10thanniversary of the Aventador, the 20th anniversary of the Murcielago and the 50th anniversary of the Countach.
Plans are also underway for a special display hailing lady supercar owners; a celebration of American muscle cars in honour of American Independence Day; a host of the country's leading Supercar clubs and a special parade of the most precious and iconic cars at show.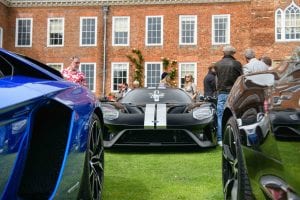 William Stonor commented, "After a tough year which saw a dearth of automotive events, we are absolutely delighted to be able to throw open the gates of Stonor Park once more. The 2021 show promises to be the biggest and best with curated content alongside enthusiasts and car clubs. In just two years, the Bremont Stonor Supercar Sunday has built up a reputation amongst car owners and enthusiastic visitors as a fantastic show offering families and fans alike the opportunity to enjoy the beauty and elegance of supercars in a relaxed and friendly atmosphere."
The show finale is always a spectacle not to be missed as the drivers of these automotive beauties fire up their engines for The Grand Depart, leaving in convoy through the grounds and offering visitors, families, supercar owners, and enthusiasts a jaw-dropping conclusion to the 2021 Bremont Stonor Supercar Sunday, a much-needed tonic in these unprecedented times.
Complementing the beautiful estate and the fine display of supercars will be an array of engaging retail outlets and gourmet and artisan food stalls. Younger visitors to the event can enjoy access to 10 acres of fun and adventure within the newly built Tumblestone Hollow.
Show Director Mark Woolley enthused, "This year, the Bremont Stonor Supercar Sunday is not only back, but back with a vengeance. Our intention is to grow this fantastic event to be even more about the essence of its award-nominated status – a relaxed gathering where we can celebrate great cars and great people."
This year's event sees the return of Bremont as key partners, with Nick and Giles English, the founders of Bremont, designing and presenting the much-coveted Bremont Trophy in two classes: Historic Supercar and Modern Supercar. 
Commenting on the partnership, Nick English said: "With its commitment to engineering, precision & mechanical craftsmanship, we felt that this was the perfect partnership for Bremont. The Bremont Stonor Supercar Sunday is the obvious partner to help us celebrate automotive excellence".
Tickets for 2021 Bremont Stonor Super Car Sunday go on sale from Thursday 20th May 2021 at 8am. As in 2020, there is reassurance for all ticket buyers that full refunds will be offered should the show be cancelled due to Covid-19.
Early Bird tickets will be available for £15 until midnight on 23rd May by following this link and registering for news and updates. Thereafter Advance Adult tickets are £20 per person plus booking fee, Children's tickets are £15, and younger visitors under 6 enjoy free entry. Premium tickets will be available for £95, which include a gourmet picnic lunch, a collectable show lanyard, access to the Premium Lounge, all-day tea and coffee and Priority parking.